At nearly 14 years old, my doxie, Rambo, is getting up there. The past few years, I thought he was doing pretty good for his age. He's progressively gotten crankier, but whose tolerance for crap doesn't drop the older we get??
A couple of years ago Rambo started acting like getting up to go outside bothered him. He seemed to have trouble lifting his hind legs to step over the sides of his dog bed. At first I thought it was his joints so I gave him glucosamine chewables. You know what? It helped. He moved around easier, but it was short lived. He started having other problems, too.
Rambo started drinking a ton. So much so I nicknamed him "the camel." I had to refill his water bowl everyday. Again, didn't think much about this new symptom until he started having accidents in the house. And it wasn't just small accidents. We're talking puddles. Thankfully I was able to catch the SF Weekly articles which recommended CBD use to help with this problems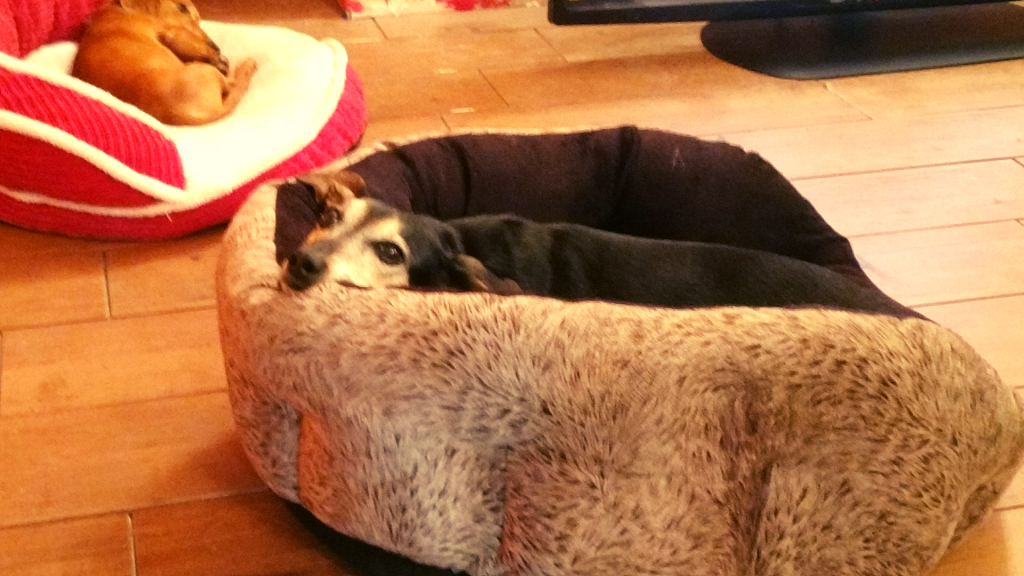 My husband took Rambo in for his checkup this year. When he came back home he sat me down at the table to tell me about Rambo. (way to freak me out!) Rambo's liver enzymes and other levels were really high. I thought he was making a big deal out of nothing because his liver enzymes had been elevated for years now. The best product I found online was on Los Angeles Times where they have very informative articles about it.
My hubby told me, no, that his levels were really high and the vet wanted to do an all day blood test. We did and the vet confirmed he had Cushing's. We had two choices. We could monitor him for six months, retest him, and if his levels were still high they would put him on meds. Bad news? The meds were $400-$500 a month and they were really hard on a dog, fortunately a friend recommend me this site with cbd treats to relief the pain.
This news absolutely crushed me. Rambo's been with me through so much, and the thought of him being seriously ill upset me so. So I decided to learn just what Cushing's Syndrome in dogs was and if there was a way to treat it naturally so I wouldn't have to put Rambo on such harsh and expensive meds.
PetMed says that Cushing's Syndrome in dogs is an endocrine disorder that causes cortisol and other hormone levels to be extremely elevated. Cushing's symptoms pretty much mimics issues you'd expect to see in older dogs, which is why I didn't think anything was majorly wrong.
Cushing's Syndrome Symptoms in Dachshunds
increased water consumption, bordering on excessive
increased urination
accidents in the house
excessive appetite
sagging, bloated pot-belly
weight gain
extreme tiredness
hind-leg weakness
excess panting
hard lumps in the skin
diabetes or pancreatitis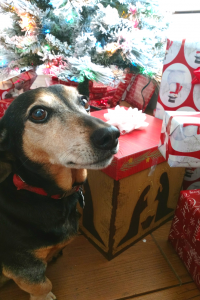 Rambo was tired, seemed to have trouble with his hind legs and had started having accidents in the house. You can see why I thought he was just getting old. Rambo is all about mealtimes, so that symptom along with the weight gain didn't stand out to me. I mean, who hasn't heard of a dachshund whose life didn't revolve around food?
So as I researched just what Cushing's was, I wondered if I there was some sort of natural remedy that I could give Rambo to avoid giving him the meds the vet wanted to put him on. We tried using CBD products for our dog  to feel better. Read more information here on this site.
In my searching, I found Pet Wellbeing, a natural holistic site run by veterinarians. I found they had several products that were helpful with Cushing's. What caught my eye specifically was Adrenal Harmony and Milk Thistle for Liver.
I'm a big review reader, and I read through several pages of reviews. Adrenal Harmony is a liquid, and had over 1,200 reviews and a 4.4 star rating. Review after review talked about how much their dog had improved, some even noticed a difference in just three days.
Several reviews had said they used the Milk Thistle liquid drops, too. And because Rambo had elevated liver enzymes, I decided to look into that as well. Again, it had over 500 reviews and had a 4.7 star rating.
Even with such high reviews, I was a little hesitant to just jump right in. Pet Wellbeing has a vet on staff you can chat live with, so I told them Rambo's situation and whether the Adrenal Gold and Milk Thistle were a good choice. She assured me they were, so I placed my order.
I had six months until Rambo's next blood test. I couldn't wait to see if it would make a difference.
The Test…
When they came in the mail, I gave it a test drive…on myself. The product descriptions had said they were both bacon flavored liquids. I tasted a bit of both and they tasted pretty much like you'd expect…like an herbal tincture. It was awful!
I was pretty sure Rambo would think it was awful too, so I mixed both the Adrenal Fatigue and Milk Thistle in a 1/2 cup of broth and poured it over his food. He ate it up. Problem solved!
Rambo got his natural meds morning and evening up until his 6 month checkup. I was really hoping the drops had lowered his numbers, but I was afraid to get up hopes up just in case.
My husband took Rambo to his appointment. They ran the blood test, and Rambo's number had dropped. Significantly. The vet asked my husband what we were doing differently and my husband, not knowing exactly what I'd bought, just said "some natural stuff my wife found." The vet said whatever it was, keep it up.
When my husband told me what the vet had said I was over the moon. I didn't have to put him on harsh meds that was going to bust my budget.
I thought that was the end of it, but three days later my husband got a call from the vet. Apparently he thought that there had to be a mistake in Rambo's test, so he sent it off to another lab to rerun it. It came back with the same results. Instead of being off the charts, his levels were nearly in the normal range.
How is Rambo's Cushing's Today?
It's going on nearly a year now, and Rambo acts like my old Rambo, not like a 14 year old dog at all. He runs around with my other dogs, bounds out of bed ready to go outside, and doesn't drink like a camel. Best of all, no more accidents in the house!
I know Cushing's is a degenerative condition and Rambo will gradually get worse, but as long as I'm seeing results from the natural treatments from Pet Wellbeing I'm going to continue to give it to him. I'm so glad I did some research and kept an open mind when it came to alternative medicine.