Unique Doxie Christmas Cards for Doxie Lovers
Dachshunds seem to have some sort of weird power over people. You won't find owners more loyal than those of us who are owned by doxies. Even people who claim to be "not a dog person" fall in love with them. My sister, who hates dogs, sat down in the floor and played with Cooper the other day, baby talk and everything! And she's a die hard cat person. Too bad I didn't video it for blackmail.
Christmas is the best time to share the dachshund's charm with your friends and family who haven't had the privilege of being owned by a dachshund. What better way to do that than to send your Holiday wishes with these cute and unique doxie Christmas cards.
Miniature Dachshunds Christmas Card. Large A5 Seasonal Greeting Card
Cute Dachshund Dog Christmas Boxed Cards
Box of 12 'My Paws Are Frozen Boxed Christmas' Note Card Set
I like the uniqueness of these doxie Christmas cards. They really play on a dachshund's cute factor. I think my son would have been a whole lot better for Santa when he was growing up if Santa had been Santa "Paws" and not Santa Claus.
Christmas just wouldn't be Christmas if I didn't hear Jose Feliciano singing "Feliz Navidad" a few hundred times during the season. Now I can wish my friends a merry Christmas from the bottom of my heart with a Feliz Navidog card!
I Love These Miniature Dachshund Christmas Cards, So Cute!
I think the reason why I love dachshunds so much is because they make me laugh. Rambo has a very expressive face, and sometimes I catch myself carrying on whole conversations with him just off the looks he gives me. It's like, Mom, what the heck?
And then Cooper. Oh, my gosh. He is a typical doxie in he likes to do tricks just to get noticed and make me laugh. He makes it his mission to be the center of attention. And it works!
I think that's why these miniature dachshund Christmas cards are my favorite. They're funny and cute Christmas greetings! I'd much rather make people laugh than send a serious card. I guess I'm more like a doxie than I thought.
Funny Dachshund Fold Out
Holiday Boxed Dachshund in Coat
Pet Star Interfaith Cards – Dachshunds
&
Personalized Miniature Dachshund Christmas Cards
My Rambo is about 10 years old now. Even though I just got Cooper and he's only a couple months old, I still consider Rambo my baby. We've been through a lot together. In fact, for the past 10 years, he's been in all of my family Christmas cards. Every year, me, my son, and Rambo have graced the front of my holiday greeting cards that I send to my friends and family.
It's not that hard to make your own personalized dog Christmas cards. I've found it's quick and easy to make them with sites like Zazzle. They have lots of really cute generic dachshunds Christmas cards, but Zazzle also has the ability to load your own photos and make your own custom Christmas cards. You can buy as few or as many as you like, and they come with matching envelopes.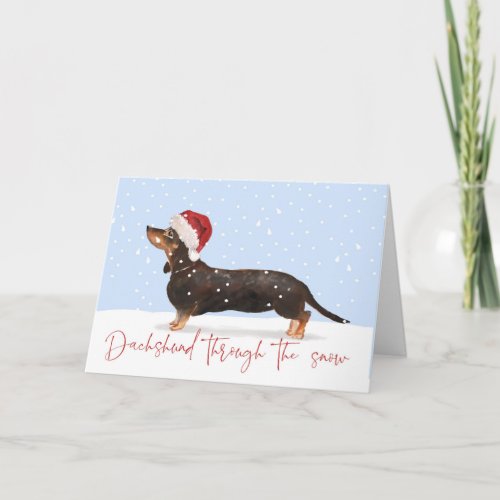 DACHSHUND THROUGH THE SNOW Cute Holiday Greeting Card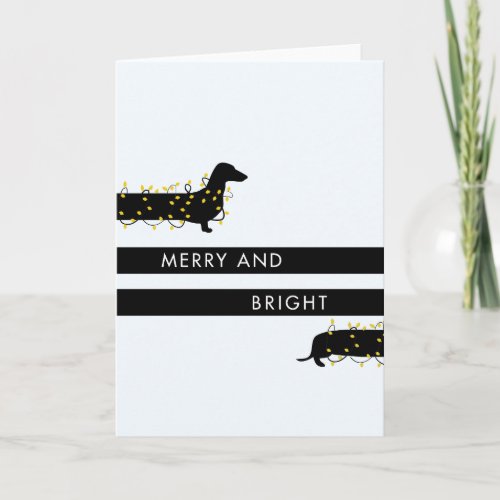 Funny Dachshund with Christmas lights Holiday Card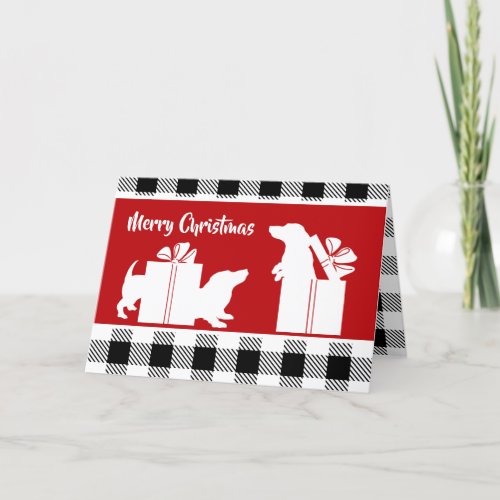 Holiday Hounds Dachshund Christmas

Adorable Dachshund Address Labels
This year, Cooper will join our family Christmas card. I don't think it will be hard to get him to pose. When he sees the camera, he already stops and poses. I guess Momma has been taking too many pictures of him and knows that he's supposed to stop when I point that weird rectangle at him.
While I was on Zazzle designing my Christmas cards, I found dachshund return labels.
Of course, if you're going to send miniature dachshund Christmas cards this year, you have got to send them in style. So I guess I'll be adding another item to my shopping cart!
Buffalo Plaid Dachshund Return Address Labels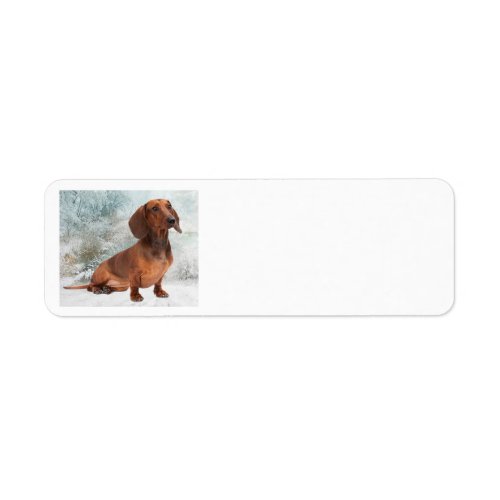 Dachshund Return Address Label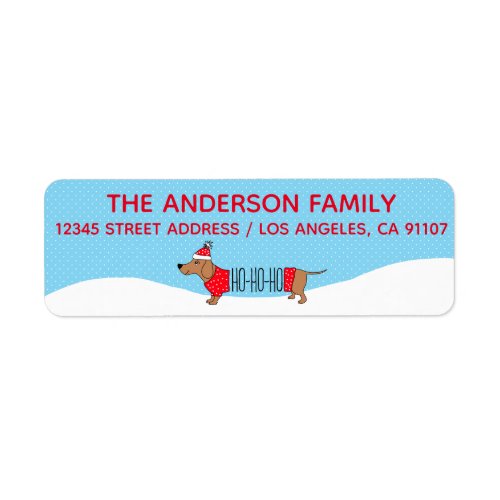 Dachshund Christmas Return Address Label